KOKANDO Pharmaceutical Constipation Medicine (400 Tablets)
● Bisacodyl 15mg in daily dose (3 tablets)

● Mild effect on constipation

[Efficacy]

Relief of constipation and the following symptoms associated with constipation: heavy head, rash, rough skin, pimples, loss of appetite (decreased appetite), abdominal distension, abnormal intestinal fermentation / hemorrhoids

[Dosage]
Take 2 to 3 tablets at a time for 15 years old and over, and 1 to 2 tablets at a time for 11 years and under 15 years old once a day before going to bed. ・ However, use the minimum amount for the first time, and gradually increase or decrease the amount while checking the condition and condition of bowel movements. Do not have excessively.

【component】

Daily dose (3 tablets) of
bisacodyl (2 (44'-diacetoxydiphenylmethyl) pyridine): 15 mg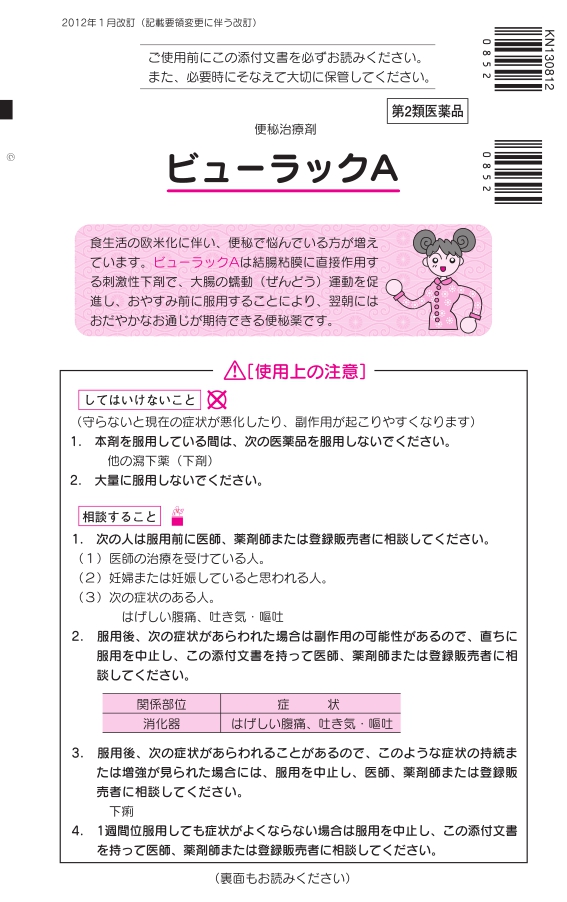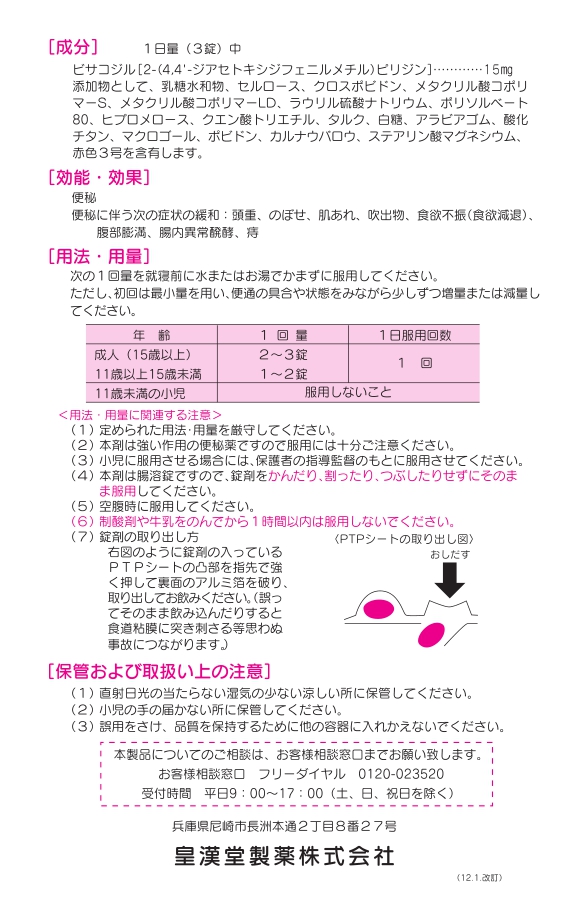 customers are viewing this product
The minimum spend for an order is AUD $0 (inclusive of GST).
DELIVERY OPTIONS
Shipping only available in Australia..
Standard Delivery
Flat rate $12 will be applied for all orders with standard delivery. FREE on orders $149 or over (within 5 kg). National delivery within 3-7 business days. Delivery times via Australia Post or TNT to Western Australia, and regional and remote locations in Northern Territory, South Australia, Queensland and Tasmania may still be a little longer than usual.
Express Delivery
Flat rate $25 will be applied for all orders with express delivery. Order by 2pm AEST Monday-Friday for next business day delivery in National Metropolitan areas. Regional areas may take longer.